Hi! Thanks for stopping by. I've got some exciting news...I'm extremely honored and flattered to be taking over the hosting of Mood Board Monday:)
This really fun McLinky party was started by the fabulous Pk over at Room Remix. For me, it's been a great way to hone my mood/inspiration board skills, to find new and different shopping resources, to see the enormously different ways people interpret and use the same things.
To check out the first and second Mood Board Monday parties, click here
here
and
here
.
If its ok with everyone, I'm thinking we'll have Mood Board Monday maybe once a month. The next one will be Monday, December 7th. For our inspiration, I'm combining two of my favorite things...the holidays and throw pillows:)
For this challenge, design a room decorated for the holidays with one (or more) of these 4 inspirational throw pillows. (Sorry, I found too many good ones and I wanted everyone to have something they liked!!)
A.
Hand-painted Snowman Linen Pillow Cover
from Pottery Barn ($35.00)
B.
PEACE Holiday Hemp Pillow
from NestaHome's shop on etsy ($23.00)...hand stamped with antique text printing blocks on a hemp/cotton blend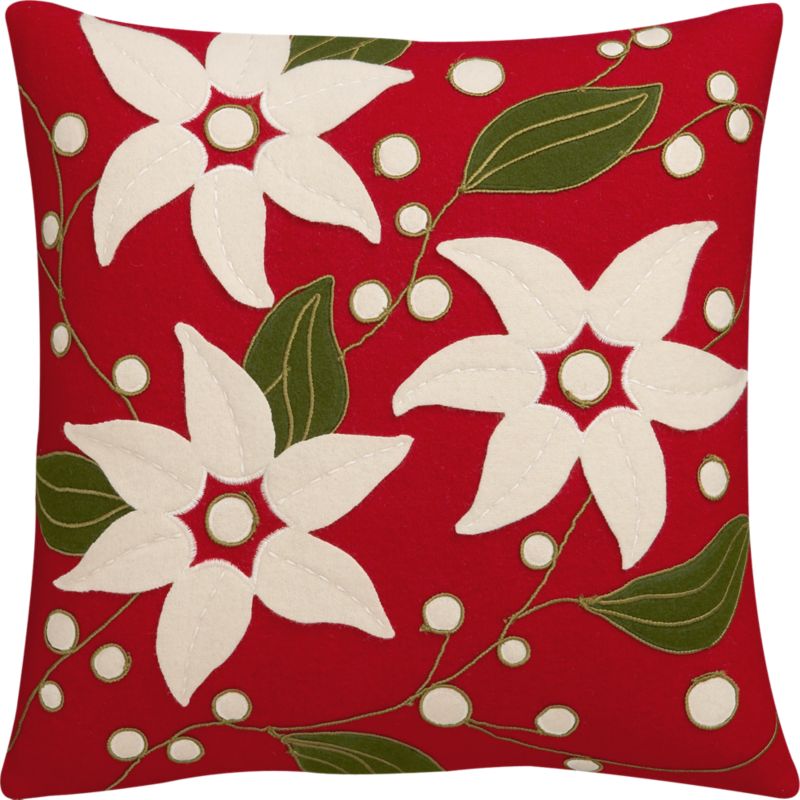 C.
Tidings Pillow
from Crate and Barrel ($34.95)...poinsettias, berries and vines embroidered on red felt
D.
Present Pillow
by Olive's shop on etsy ($29.00 and she'll even make you a custom "To:, From:" tag at no additional cost!)
Just to remind you or in case this is your first time playing, here are the rules/guidelines:



1.

This is not a mood board competition for designers (althogh designers are more than welcome to participate). This is a fun way to share all of the creativity out there and showcase how we can all start from one inspiration point and end up with a variety of ideas.


2.

To be a participant, you need to create a complete mood for a room of your choice using at least one the four inspiration pieces shown here.


3.

On Mood Board Monday party day (Monday, Dec. 7th in this case), you will need to include your sources in your post and give a brief description of the room and how you used the inspiration item(s).


Sound good?! Spend as much fake money as you want, do this room for you or a made-up client, just have fun! So I'll see you back here on Monday, Dec. 7th for some holiday throw pillow goodness. Feel free to spread the word. And thanks again to Pk for this original idea and for allowing me to be involved:)
************


While we're at it, wanted to remind you about some other
holiday home happiness going on around blogland for the next month or so that I can't wait to participate in:
-Every Monday Roeshel at the DIY Show Off will be hosting a DIY Show Off Holiday Highlight McLinky party. Head over there on Mondays for your daily dose of holiday DIY projects and inspiration.
-Every Friday starting this week, Melissa of
The Inspired Room
will be having her annual Holiday Linky Love Fridays. So go on over on Fridays and link up with your holiday inspiration or decor posts.
-On Friday, December 11th, Julia of
Hooked on Houses
will be hosting her Holiday Open House Tour:)
-And on Monday, December 14th, the Nester of
Nesting Place
will be hosting Boo Mama's old Christmas Tour of Homes...last year there were over 900 participants!!!
See you there!!!